Mission:
FLC plays a powerful and effective federating role in the Lebanese audiovisual industry, by supporting the development of a competitive Lebanese film industry and establishing Lebanon as a prominent international production location.
Objectives:
1.We Support the development of the film industry in Lebanon by:
– Organizing annual workshops for filmmakers and specialized seminars
– Stimulating the development of Lebanese funds to support and finance local films.
2. We Facilitate local film production by:
– Launching a database of the Lebanese audiovisual professionals in Lebanon and abroad.
– Assembling and disseminating the right information and assisting in the administrative procedures with the appropriate public bodies.
3. We Promote Lebanon as a key destination for international film production by:
– Hosting, organizing and participating in regional and international festivals and events.
– Crafting and creating bridges between local and international professionals.
– Participating in the public debates that contribute to the policy making process offering financial incentives for film makers.
4. We Preserve the Lebanese audiovisual heritage by:
– Restoring and digitalizing old feature films and the archives of old public productions.
– Making such archives available for research and film making
Beirut Cinema Platform – Second Edition
For the second time, the FLC partnered with Beirut DC to establish the BCP- Beirut Cinema Platform.
32 experts, sales agents, producers, festival directors were invited to attend the platform. They came from Lebanon, Tunisia, Morocco, Egypt, France, Germany, Switzerland, the Netherlands, Portugal, Qatar and Norway. The directors and producers came from Lebanon, Egypt, Sudan, Bahrain, Morocco, Tunisia, Palestine, Jordan, Qatar and Iraq.
For 3 consecutive days, 25 project holders got the chance to network with the foreign counterparts, meet with them on one-to-one, brainstorm, screen rough cuts and pitch their films
On Saturday the 18th of March, 3 presentations took place:
The Arab Film Institute represented by Paul Baboujian and Jana Wehbe.
The Lebanon Factory on which the FLC is partnering, represented by Dominique Welinski, Maya de Freige and Myriam Sassine (Abbout productions).
Global Media Makers on which FLC partnered on a producers' workshop in Beirut in March 2017, was represented by the American Oscar winning producer Alix Madigan.
On Sunday the 19th of March, a jury composed of Danielle Arbid (Filmmaker), Khalil Benkirane (Doha Film Fund) and Christope Leparc (Director of the fortnight of Cannes Film Festival, Artistic Director of Montpellier Film Festival) awarded the films as below:
The Beirut City Award: "You will die at Twenty"by Ahjad Abualala and Hosam Elouan.
The OIF award : "Dream Away" by Marouan Omara and Johana Domke and produced by Mark Lotfy.
The participation in Dubai Film Market award :"Harvest" by Ely Dagher. This project is participating in the Writing-workshop  2017 of  FLC.
The participation in Berlinale Film Forum : "Soad" by Ayten Amin and Mark Lotfy.
The Enjaaz award : "Panoptic" by Rana Eid and MyriamSassine.
Coloring and DCP Creation award offered by The Postoffice :"We are from there" by Wissam Tanios and Christian Eid.
The Sound Mixing offered by 360 Media Studios and Elia el Haddad :"We are from there" by Christian Eid and Wissam Tanios.
Table ronde sur la coproduction francophone
« Comment dynamiser la coproduction entre pays francophones »
Dans le cadre de la 4ème Edition des Trophées francophones organisés à Beyrouth cette année et auxquels la Fondation Liban Cinema s'est associée, la Fondation Liban cinéma a organisé une Table ronde sur la coproduction francophone autour du thème « Comment dynamiser la coproduction entre pays francophones : les accords bilatéraux de coproduction » pour explorer  les moyens d'encourager des coproductions et l'opportunité d'initier des accords entre les pays.
 Le Liban ayant  renouvelé  son accord de coproduction cinématographique signé avec la France afin de dynamiser la coproduction officielle entre les 2 pays, une telle rencontre a été donc primordiale afin de mettre l'accent sur l'importance de la coproduction.
Etaient présents: Mme Youma Fall (directrice diversité culturelle et développement, OIF), Mme Anne Marie Gélinas (productrice Quebec), Mme Nadia Turincev (productrice, France),  M. Abderrahmane Sissako (cinéaste et producteur, Mauritanie) M. Guy Daleiden (Directeur Général FilmFundLuxembourg), M. Noureddine Saïl (ancien Directeur Général CNC Marocain) et  M. Georges Schoucair (producteur, Liban).
Global Media Makers Workshop
During 3 days, Fondation Liban Cinema, with the support of the American Embassy,  hosted the Global Media Makers'workshop in Beirut on the 14th, 15th, and 16th of March served with a program focusing on Creative Producing led by producer Alix Madigan with Film independent .
Alix Madigan is an Oscar Winner Producer, who worked on many acclaimed films such as L.A Times, The age of Adaline,  Winter's Bone, May in the Summer etc…
This workshop covered the entire gamut of a creative producer's role on a fiction feature film – from finding a good script and story to attaching the right elements; the director-producer relationship and their creative collaboration, raising and structuring financing and being strategic when it comes to distribution and marketing. The workshop also looked at opportunities offered by digital platforms like Netflix and Amazon.
14 renowned Lebanese producers and filmmakers had the chance to attend the workshop and benefit from Alix's expertise.
Through interactive sessions, the participants  had the opportunity to apply the concepts learned to their own projects by pitching and discussing them with Alix
Such  collaborations with the American cinema industry is very important, especially that the Lebanese cinema industry is mainly open to European co-productions such as France, Belgium and Germany, and opening to a new industry is beneficial for the Lebanese cinema scene.
Feature Fiction Re-writing Workshop 2017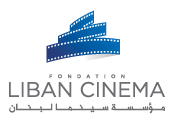 Feature Fiction Re-writing Workshop 2017
Fondation Liban Cinema-FLC, in partnership with the French Institute of Lebanon and  the Canadian Embassy organized its 6th edition of the Feature Fiction Re-Writing Workshop. The workshop will be held in 2 sessions: The first part was done from the 9 till the 13th of January 2017 and will be followed by a second session in April 24th till the 28th. The workshop hosted 2 professional script doctors: Marcel Beaulieu from Canada and Magali Negroni from France. Both script doctors were accompanied by the Lebanese scriptwriter Antoine Waked, script consultant at Abbout Productions and teacher at ALBA University.
During the workshop and through one-on-one meetings and collective round tables, the 3 experts assisted and helped the 4 Lebanese Directors/Scriptwriters who were selected by a professional jury among many projects:
Meedo Taha for the project "Other People"
Ely Dagher for the project "Harvest"
Mounia Akl for the project "The Most Beautiful Place in the World"
Nizar Sfair and Etienne Damien for the project "The Occurrences"
The workshop ended with a Master Class by Marcel Beaulieu and Magali Negroni in the presence of more than 70 people from the cinema industry on the narrative structure of a script and the birth of characters in a fiction film.
The « coup de pouce » Award- Helps in the finishing of a script 
At the end of the second session, a jury of professionals will give a price to one project amongst the 4 that had previously showed progression during the workshop that will allow him or her to go on a residency for one month.
In March 2016, the script "Les Quinze" of the Zarazir brothers, won this award that helped them, and in a period of 3 months, to be working on their last version with the great help of 2 script doctors Yves Ulmann, and Karim Khoury.