Mission:
FLC plays a powerful and effective federating role in the Lebanese audiovisual industry, by supporting the development of a competitive Lebanese film industry and establishing Lebanon as a prominent international production location.
Objectives:
1.We Support the development of the film industry in Lebanon by:
– Organizing annual workshops for filmmakers and specialized seminars
– Stimulating the development of Lebanese funds to support and finance local films.
2. We Facilitate local film production by:
– Launching a database of the Lebanese audiovisual professionals in Lebanon and abroad.
– Assembling and disseminating the right information and assisting in the administrative procedures with the appropriate public bodies.
3. We Promote Lebanon as a key destination for international film production by:
– Hosting, organizing and participating in regional and international festivals and events.
– Crafting and creating bridges between local and international professionals.
– Participating in the public debates that contribute to the policy making process offering financial incentives for film makers.
4. We Preserve the Lebanese audiovisual heritage by:
– Restoring and digitalizing old feature films and the archives of old public productions.
– Making such archives available for research and film making
Signature d'un accord de coproduction cinématographique franco-libanais entre Audrey Azoulay, ministre française de la Culture et de la Communication, et Rony Arayji, ministre libanais de la Culture :
Un nouvel accord de coproduction cinématographique entre la France et le Liban a été signé au musée national, par Audrey Azoulay, ministre française de la Culture et de la Communication, et Rony Arayji, ministre libanais de la Culture.
L'accord précédant n'ayant pas porté beaucoup de fruits, celui-là offrira plus d'opportunités aux cinéastes et apportera plus de projets, puisque cet accord va redynamiser la coproduction.
Maya de Freige, présidente de la Fondation Liban Cinéma a été chargée en décembre dernier par le ministère de la Culture de renégocier le premier accord de coproduction signé entre la France et le Liban en l'an 2000.
Ce nouveau document permettra aux professionnels libanais de bénéficier des dispositifs de soutien financier du CNC – Centre national du cinéma et de l'image animée. Il leur ouvrira les portes de la coopération avec d'autres pays membres de l'Union européenne. Les producteurs et réalisateurs français auront également un accès plus facile aux projets et producteurs libanais avec lesquels ils souhaitent intensifier leur collaboration.
En signant cet accord, la France et le Liban entendent donner un élan supplémentaire à la riche et dense coopération franco-libanaise dans le domaine des arts et de la culture.
> Le nouvel accord de coproduction :
FLC Fundraising event, Concert Rami Khalife
Every year, the Fondation Liban Cinema organizes its fundraising dinner to finance its very large program of promotion and support to Lebanese cinema.
This year we chose the date of Monday November 14th in an emblematic place of the capital "the MusicHall" for the event, since the main theme of this evening was: "Images of Beirut on the air of Rami Khalife".
Rami Khalife, This young virtuoso composer, who is descending from a family of renowned musicians, told Beirut to the rhythm of his personal creations but also on the tempo of other music that he revisited.
This concert interpreted on images extracted from films on Beirut such as Beyrouth ya Beyrouth, West Beirut, Echappement libre, Il était une fois Beyrouth, Beyrouth fantôme, Zozo, Falafel , Le faussaire and others, were edited by Joachim Olaya, who told a story full of nostalgia and melancholy of the old  Beirut but also of the new Beirut bursting with hope, dynamism and vitality.
A film tracing the main actions of the Fondation Liban Cinema for the current year, was screened during the evening and in her speech, Maya de Freige paid a tribute to Minister Rony Araygi who, by fully cooperating with civil society, has made in the film industry a notable development.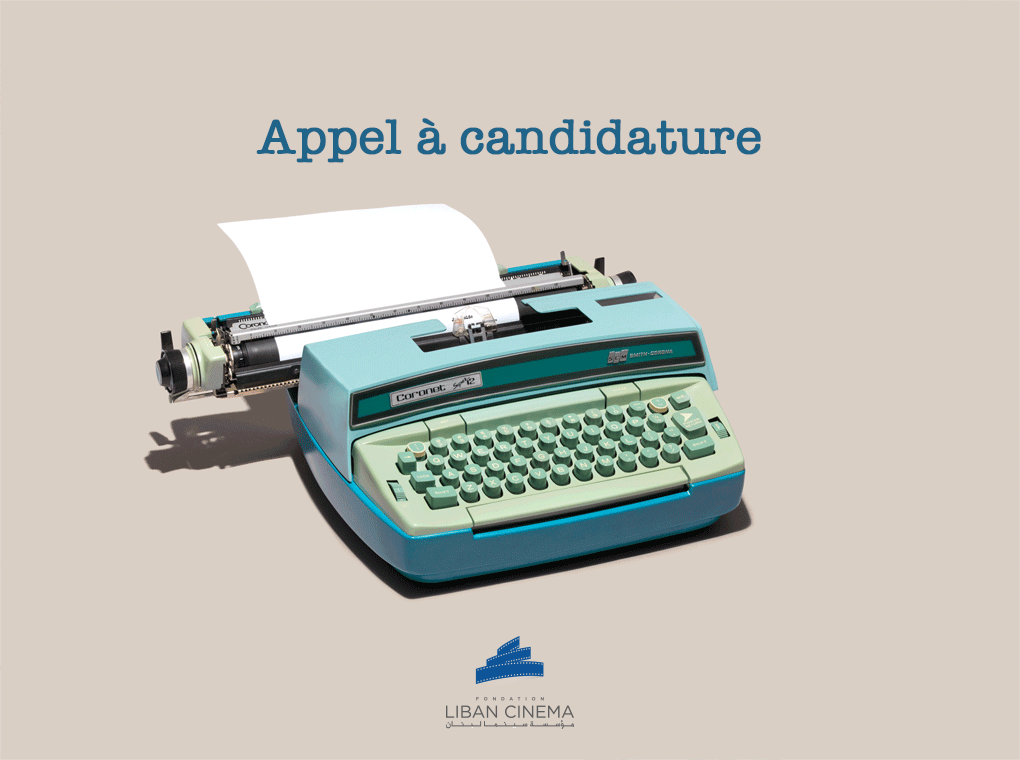 Feature Fiction Re-writing Workshop 2017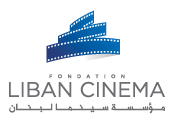 Feature Fiction Re-writing Workshop
January 9 -13, 2017
Are you a scriptwriter / a Lebanese Director?
You have a feature script in development?
This is your 1st or 2nd feature film?
This Workshop is for you!
 Fondation Liban Cinema-FLC, in partnership with the French Institute of Lebanon is organizing its 6th edition of the Feature Fiction Re-Writing Workshop.The workshop will be held in 2 sessions: The first one from the 9 till the 13th of January 2017 and will be followed by a second session in March 2017
Both sessions will take place in Beirut.
The workshop will host 2 professional script doctors: Marcel Beaulieu from Canada and Magali Negroni from France. Both script doctors will be accompanied by the Lebanese scriptwriter Antoine Waked.
A selected committee will be choosing 5 candidates to attend this workshop.
The workshop's Program:
During the workshop and through one-on-one meetings and collective round tables, the 3 experts will be assisting, helping and brainstorming with the 5 Lebanese Directors/Scriptwriters on their script so that the selected candidates can have a solid project to be presented to producers and/or funds.
Master Class and Case Study:
During the first session, Marcel Beaulieu will be giving a Master Class on the narrative structure of a film. The Master Class will be open to the public.
The second session will host an expert who will present a « Case Study » on a precise Lebanese film.
The « coup de pouce » Award- Helps in the finishing of a script 
At the end of the second session, a jury of professionals will give a price to one project amongst the 5 that had previously showed progression during the workshop and that still needs a small help in order to be accomplished.
In March 2016, the script "Les quinze" of the Zarazir brothers, won this award that helped them, and in a period of 3 months, to be working on their last version with the great help of 2 script doctors Yves Ulmann, and Karim Khoury.
To whom it addresses?
All Lebanese directors and script-writers, working on their first or second film can send their applications to FLC
Few conditions:
Have done already a short film or a feature film
The script should be an original idea written for the cinema.
 The application file should contain the following documents (in French or in English):
1-      Synopsis
2-      Log-line
3-     First version of a script OR an advanced treatment of 15 to 20 pages.
4-     Intention letter
5-     Curriculum vitae
6-    Links to previous works
The application file should be sent by mail to: info@fondationlibancinema.org
eadline for sending the application: November 15th, 2016
NB: The workshop is free of charge
For more info: info@fondationlibancinema.org/ +961 1 612500 ext 4124
In partnership with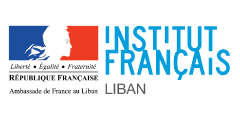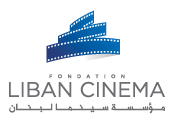 Atelier de réécriture de long-métrage de fiction
9 au 13 Janvier 2017
Vous êtes scénariste / réalisateur libanais?
Vous avez un projet de film de long-métrage à développer?
Vous en êtes à votre 1er ou 2nd long-métrage ?
Cet atelier est pour vous!
La Fondation Liban Cinéma-FLC, en partenariat avec l'Institut Français du Liban organise sa 6ème édition de l'Atelier de Réécriture de Scénario de long métrage de fiction. L'atelier se déroule sur deux sessions : La première aura lieu du 9 au 13 Janvier 2017 et sera suivie d'une seconde session en Mars 2017.
Les deux sessions se tiendront à Beyrouth.
L'atelier sera dirigé par 2 scénaristes experts confirmés Marcel Beaulieu du Canada, Magali Negroni de France et ils seront accompagnés par le scénariste Libanais Antoine Waked.
Un comité de sélection composé de professionnels choisira les cinq projets retenus pour l'atelier.
Déroulé de l'atelier :
Durant l'atelier et au cours d'entretiens individuels et collectifs, les trois scénaristes feront l'expertise des scénarios sélectionnés et accompagneront généreusement les 5 réalisateurs/scénaristes libanais dans la réécriture de leur scénario afin qu'ils puissent élaborer des travaux plus aboutis et susceptibles de retenir l'attention des producteurs et/ou des fonds d'aide.
Master Class et Etude de Cas :
La première session sera ponctuée par une Master Class présentée par Marcel Beaulieu sur la structure narrative d'un scénario.
La seconde session accueillera un expert qui présentera une « étude de cas » autour d'un film Libanais.
Prix « coup de pouce » -Aide à l'aboutissement d'un scénario
A la suite de la seconde session, un jury de professionnels décernera un prix au projet qui aura montré la meilleure progression durant les sessions et qui aura besoin d'un encadrement supplémentaire pour aboutir.
Pour rappel, en Mars 2016, le projet « Les quinze » de Michel et Gabriel Zarazir a bénéficié de cette aide qui  leur a permis,  sur une durée de 3 mois, d'être encadré et de parfaire leur scénario avec deux scénaristes professionnels : Yves Ulmann et Karim Khoury
A qui s'adresse cet atelier ?
Tous les scénaristes et réalisateurs libanais, débutants ou confirmés, peuvent présenter leur candidature en envoyant leur projet à la FLC.
Seules conditions :
–          Avoir réalisé au moins 1 court-métrage ou 1 long-métrage
–          Les projets de long métrage présentés doivent être des œuvres de fiction originales pour le cinéma.
Le dossier de candidature doit être composé des éléments suivants (en français ou en anglais):
1-      Synopsis long
2-      Log-line ou Synopsis court
3-    Version dialoguée du scenario ou Traitement avancé de 15 à 20 pages (histoire développée du début à la fin)
4-    Note d'intention
5-    Curriculum vitae (avec coordonnées complètes)
6-    Lien en ligne des films déjà réalisés
Le dossier de candidature doit être envoyé par email à : info@fondationlibancinema.org
Date limite de dépôt de candidatures : 15 Novembre 2016
N.B : La participation est gratuite.
Pour plus de renseignements: info@fondationlibancinema.org/ +961 1 612500 ext 4124
En partenariat avec