FLC study of the Film Industry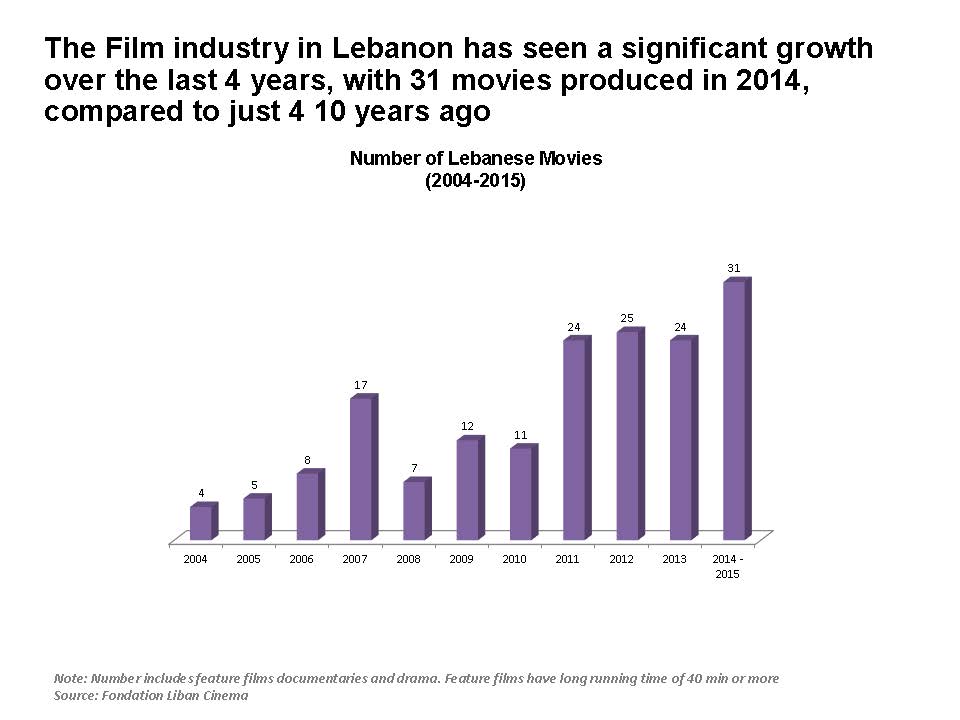 FLC's study on the cinema industry
FLC conducted a thorough research about the cinema industry in Lebanon between 2004 and 2015.
This study allowed to understand better the Lebanese film production and be able to work on its needs.
The outcome of this research provided an undeniable proof of the growth of this sector.
In order for this study to be solid, the FLC contacted:
More than a hundred Lebanese directors
20 production houses
The main distributors in Lebanon
And dedicated an important amount of time to internet based research
Information about Lebanese movies produced since 2004 include:
Genre
Duration
Year of production
Lebanese director (s)
Lebanese screenwriter (s)
Lebanese production house
Number of people who worked on the project
Estimated and actual budget of the movie
Release date in Lebanon
Number of admissions
The FLC encountered many difficulties throughout this study:
FLC had to ask several resources for the same numbers in order to get accuracy in numbers
Some producers/directors were reluctant about sharing the budget of their movies because of their lack of trust in public authorities.
The FLC's main challenge today is:
To restore this trust
To build bridges between cinema professionals and the public sector
To provide proof of the tremendous importance of this industry to the country's economy
To convince the public sector to help finance and support Lebanese movies and cinema
Based on the results of the FLC's meticulous study, charts were produced to illustrate the Lebanese cinema industry.